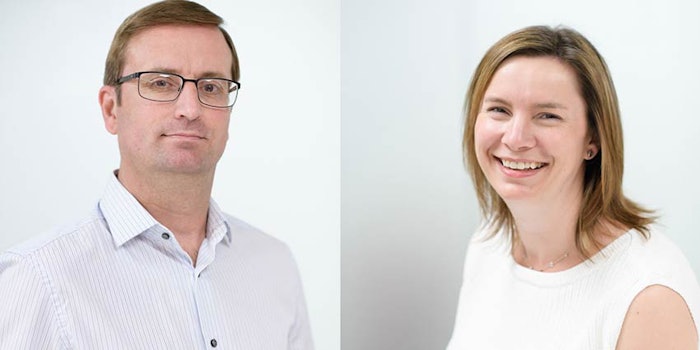 CPL Aromas has announced two senior appointments for its U.K. division. 
Seth Ryan has been named global production director. Most recently, he served as global automation manager and was involved with projects including Colombian automation, Hong Kong automation, Brixworth automation, Dubai laboratory automation and the Dubai factory build and automation. Beginning his fragrance manufacturing career at Fritzsche Dodge and Olcott in the 1980s, he then joined CPL Aromas in 1991 as a compounder. He has served in several positions including shift supervisor and factory manager, prior to the introduction of automated procedures at the Brixworth plants.
Related: CPL Aromas Recognized by Dubai Chamber of Commerce
Additionally, Elaine Brown has been appointed to the role of general manager for EU manufacturing. Brown, who joined the company in 1999, assumed the role of customer service manager in 2001, where she was tasked with graining customer service personnel across divisions. Within the organization, she has also served as operations manager for EU manufacturing (during which she was responsible for day-to-day operations of the manufacturing site) and, most recently, acting general manager.
"Making senior new appointments is always an exciting time in the life of a company," said COO Nick Pickthall. "When those appointments are internal, it gives us particular pleasure. We are proud of our ability to pick and keep great people. Elaine and Seth are great examples of how we 'home-grow' our senior personnel."