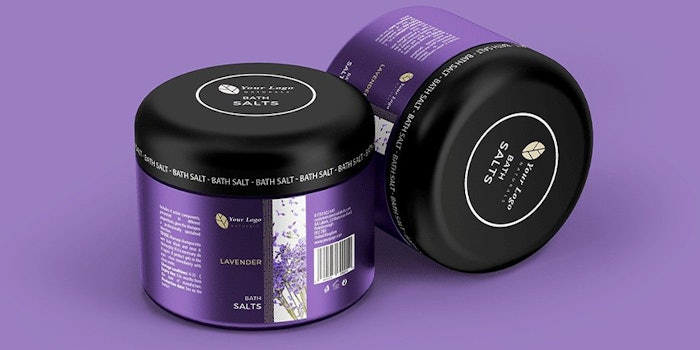 Manufacturer AA Labels has made a £400k investment in new equipment to help make luxury labeling techniques affordable and accessible for SMEs, particularly those in the beauty sector.
Related: Dumek/Marchesini Unveils Flex Melter and e-Filly Processing Solutions
With the investment, AA Labels has introduced a range of label embellishment options for customers to add to its bottle labels, such as embossing, hot foil stamping, screen printing, spot UV varnish and new laminating finishing options to its label printing services.
The new services from AA Labels also include anti-bacterial laminate finishes, which are generating increased interest due to the coronavirus pandemic and greater awareness of hygiene.
The £400,000 investment will allow the firm to support smaller U.K. beauty brands and profit from the continued growth of the luxury market.
The machines include the GM PNT160S, a semi-automatic core cutting machine that provides high precision feeding and cutting of cardboard roll-cores at high speeds. It, along with the roll label converter presses GM 330FB and GM DC350, were purchased from Grafisk Maskinfabrik in Denmark.
Uffe Nielsen, CEO at Grafisk Maskinfabrik, said, "This innovative unit will add refined details of gold, silver or even holograms to the labels. With the perfect register, 50 tons of pressure and high production speed in foiling, the 330FB will make AA Labels competitive in the high-end label market."
Sohail Sethi, managing director and joint-owner of AA Labels, said, "We have identified a growth in demand for label embellishments, but our main aim is to introduce new audiences to the creative possibilities of labelling. We want to demystify the process so brands of all sizes, including those with limited budgets, can create high quality labels that appeal to growing consumer demands. Brands need to convey the prestige of their products through the packaging and these techniques add a luxurious and eye-catching finishing touch."