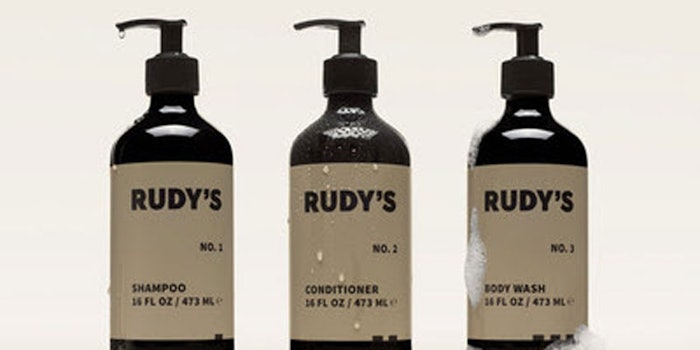 Seattle-based barbershop brand, Rudy's, is relaunching its 1-2-3 showering system as a unisex product. The shampoo, conditioner and body wash system is scented with citrus, cedar and juniper, and is made with ingredients such as coconut, quinoa and jojoba.
To coincide with the launch, Rudy's is uniting with its longtime partner, the It Gets Better Project. For every purchase of the 1-2-3 products, Rudy's will donate a week's worth of 1-2-3 shower products to the homeless youth in the LGBTQ community.
Brian Wenke, executive director of the It Gets Better Project, stated, "Homelessness disproportionately affects the LGBTQ community – with almost 40% of homeless youth identifying as LGBTQ. When considering the complexity of the issue, it is easy to lose sight of the small day-to-day essentials that can have a big impact on someone's life – like access to personal care products. Rudy's has found a meaningful way to support the LGBTQ community by providing its 1-2-3 shower products to homeless shelters across the country."