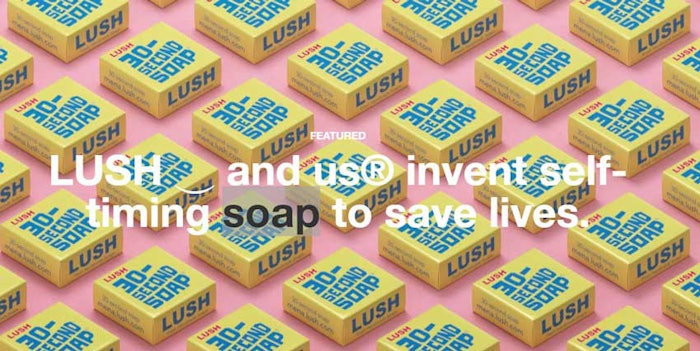 As hand washing and sanitizing become commonplace in today's society because of COVID-19, Lush  ‿ and us created a single-use soap that is designed to dissolve after 30 seconds of handwashing, aligning within the recommended time to wash hands by the World Health Organization.
According to the brand, the one-wash soap takes the guesswork out of how long one should wash their hands for.
The 30-second soap is available on the Lush website.
Miche Whitehouse, integrated marketing communications manager at Lush MENA said, " When ‿ and us approached us to help them create a soap that only lasts for 30 seconds, we loved the idea but weren't sure if creating a soap like that was even possible. But after multiple trials with a variety of shapes, sizes and compositions we finally got it just right. A fresh, handmade 30-second soap."