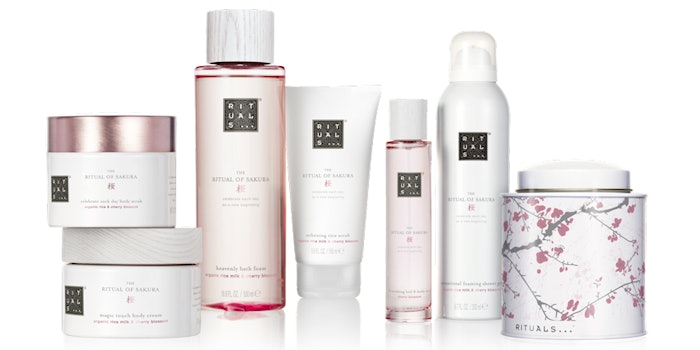 Inspired by the significance of cherry blossoms in Japanese culture, Rituals has launched The Ritual of Sakura collection. 
The collection comprises bath and home fragrance products that provide users with "the delicate sweetness of cherry blossoms," according to Rituals. 
Products include:
Body Cream ($33 for 7.4 oz);
Foaming Shower Gel ($15 for 6.7 fluid ounces);
Body Scrub ($29 for 13.2 fluid ounces);
Bed & Body Mist ($15 for 1.6 fluid ounces);
Shower Oil ($15 for 6.7 fluid ounces);
Bath Foam ($19 for 16.9 fluid ounces);
Scented candle ($35); and
Fragrance sticks ($39).
Key ingredients include rice milk and cherry blossom extract.