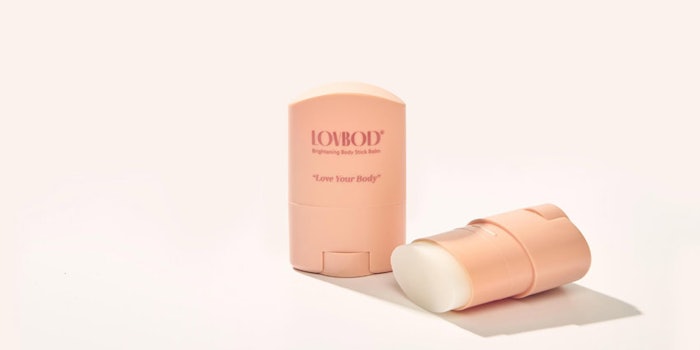 LovBod is a body care brand offering consumers a growing range of products meant for every inch of the body. 
LovBod's Love Your Body Stick is a moisturizing stick that can be applied to elbows, knees or anywhere that needs moisture. According to the brand, the skin's temperature melts the stick to form a moisturizing formula. The glossy, non-sticky product also utilizes a whitening functional ingredient. Other key ingredients include sunflower seed oil, shea butter and sweet almond oil. 
The Wonderful Body Stick is a firming and lifting body stick meant to provide the skin with added elasticity. The stick is meant to be used on the neck, chest, arms, and under the chin and ears. 
Other products include LovBod BumBum Mask, LovBod Melting Mask for Neck and LovBod Melting Mask for Hand.