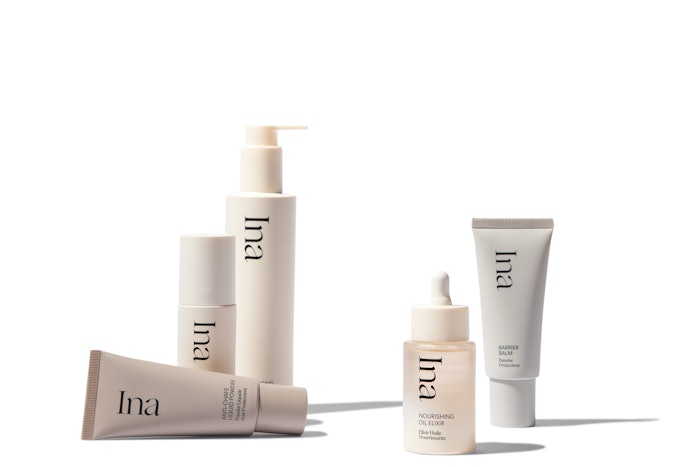 Ina, an intimate care brand founded by Susan Goldsberry, a Filipina-American cosmetic chemist, and co-founded by Beri Ridgeway, MD, OB-GYN, has launched. 
Previously: Summer's Eve Rebrands Intimate Care Products
The collection features products formulated for the most delicate vulvar skin as both preventative and treatment-based care. The products are formulated with 97-100% naturally derived ingredients.
Products include:
Barrier Balm: Creates a non-greasy barrier to soothe and protect delicate, intimate area skin from irritation cause by excess moisture. 
Anti-Chafe Liquid Power: A patent-pending liquid powder that helps to reduce skin friction and chafing while absorbing excess moisture.
Balancing Cleanser: Cleanses while moisturizers sensitive skin. 
Nourishing Oil Elixir: Soothes and nourishes delicate, intimate skin with this concentrated blend of botanical oils enhanced with the nourishing elements of fermented shiunko and green tea seed oil.
Hydrating Serum: Revitalizes dry, intimate skin with this potent formula powered by hyaluronic acid for immediate and lasting hydrating.
Ina products are available at Inalabs.com.