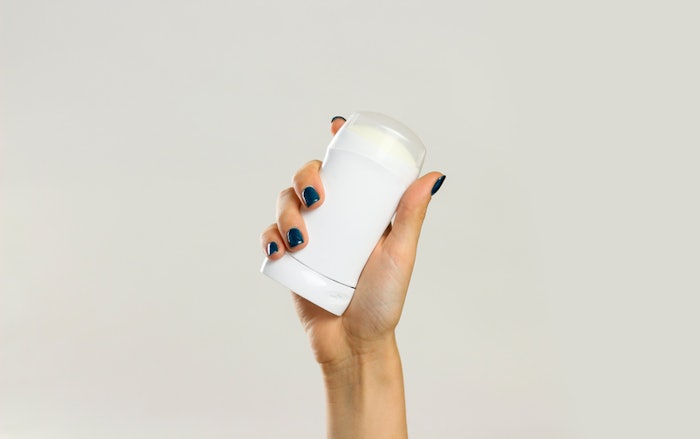 Arcaea is has launched ScentArc (INCI: Not Provided), a prebiotic active for deodorant performance. 
Related: Arcaea Buys Gadusol to Fast-Track Eco-Friendly Sunscreen
The ScentArc technology is a nutrient blend that prevents the production of odor causing bacteria, such as Corynebacterium sp. and Staphylococcus hominis, found in the axillary area, according to Arcaea. ScentArc prevents malodor all day without harming helpful bacteria, irritating the underarm or clogging pores.
A 30-person panel applied the product (formulated into an unscented stick) once daily after a three-day wash-out period. Of the subjects, 87% said the technology prevented bad smells from developing throughout the day and 100% said they found the product to be gentle and non-irritating
Jasmina Aganovic, CEO of Arcaea, commented: "Our mission is to make biology the most desired technology in beauty. When it comes to the $25 billion deodorant category, the underlying science relies on approaches developed in the 1800s: masking smells, killing odor, or blocking and absorbing sweat. We saw a better solution through biology using technologies that didn't exist until recently."