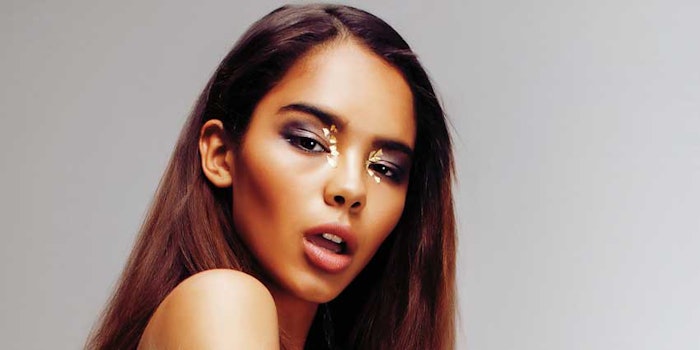 Desire, rather than need, is driving today's beauty consumer to buy, which represents a dynamic change from the beauty consumers of yesterday. Traditionally, beauty has been a product women purchased when they "needed it," such as when they ran out of their face wash, or had a special occasion.
In 2006, 61% of mainstream shoppers only purchased a new product when they ran out, as compared to 19% of shoppers in 2016. More than ever, women are stuffing their makeup bags with products simply because they would like to have them. Need is no longer the driving factor in her purchase decision (see: How Beauty Consumers Shop Now.)
Digital Disruption
Technology has caused a seismic shift in the way women shop. Ten years ago, the idea of buying lipstick or moisturizer via a cell phone or tablet was an outlandish idea. Today, it's par for the course as a vast majority of consumers turn to online shopping in favor of an in-store excursion. And with that, there is an expectation that the online experience will be every bit as rich and tactile as shopping in-store.
Marketing, customer acquisition strategies, loyalty programs, sampling—all consumer outreach must be crafted with an eye on how it will translate to technology in order to truly capture her attention and to influence her decision to purchase.
Today, the impact of technology can most clearly be evidenced by the advent of omnichannel marketing and brands' social engagement with consumers. At a recent CEW event in New York, Lauren Brindley, GVP and GMM of beauty and personal care, Walgreens, noted that she cross-pollinates her teams across channels in order to ensure digital and physical retail cohesion. In addition, all of Walgreens' initiatives are built for the omnichannel, rather than reverse engineered after the fact.
Brand strategies with big payoffs over the last decade have included:
Expansion of retail- and brand-specific e-commerce sites
Mobile optimization for websites/e-commerce sites
Online tutorials
Online communities
Social campaigns
Loyalty clubs
YouTube channels
Bloggers/vloggers
The almighty product review
Creation of product evangelist social circles
Seek and Ye Shall Buy
According to our research, 55% of women say product reviews are one of their strongest influencers to buy a new beauty product, and 56% of women say that highly reviewed products (by consumers) is the most influential reason why she would decide to purchase a beauty product.
Seeking out information on beauty products is also one of the primary reasons consumers make unplanned purchases. In fact, 37% of women admit that reading positive online reviews sways her to make that unplanned purchase. For more online activity insights, see F-1.
Making Purchasing Easier
Brands and retailers that have invested in e-commerce platforms, mobile apps and the mobile optimization of their sites have prospered from the consumer's love by making it easier for them to navigate and purchase with the click of a button.
And, compared to 10 years ago, 74% of consumers are buying more beauty products based on their online activities. For more details on consumers' online shopping desires, see F-2.
Online Drives Impulse
When she's not using her online time to actually shop, a good portion of the beauty consumer's time is spent using technology to gather information related to things she'd like to buy! Thirteen percent of women spend more than 50% of their "online time" looking for information related to making a purchase, such as price comparisons, reading consumer claims or reviews, researching products, etc.
A further 23% spend just slightly less on this kind of research, anywhere between 26–50% of their time, while 8% dedicate nearly all of their time—as much as 75%—in the pursuit of product and brand intelligence. And her efforts pay off. Unplanned and impulse purchases are also spurred, in part, by her online browsing and researching (F-3).
She uses her online access to beauty blogs, message boards and social media networks as a means of gathering information pertinent to her purchase decision—from pricing to new products to the almighty product review. Once on her favorite social media site, what activities does she engage in that specifically relate to beauty? The answer is: research, research, research (see F-4, F-5 and F-6).
What's Next
In part 3 of this 4-part series, I will take a peek at what categories and brands are leading beauty today, and how the consumer's shopping habits and preferences have changed.
______________________________
Based in sun-seared San Diego, Denise Herich is co-founder and managing partner at The Benchmarking Company (www.benchmarkingcompany.com). The Benchmarking Company provides marketing and strategy professionals in the beauty and personal care industries with need-to-know information about its customers and prospects through custom consumer research studies, focus groups, its annual PinkReport, and consumer beauty product testing for marketing claims.
Footnote:
*The Benchmarking Company's (TBC) "2016/2017 PinkReport: 10 Year Beauty Benchmark: A Consumer Love Affair with All Things Beauty," provides an in-depth look at the U.S. female beauty consumer. This report details extensive quantitative primary research designed to uncover the aspects of this consumer's interaction with beauty, as well as what is and is not driving her interest in your brand or store. Thousands of U.S. women were invited to take part in the online survey, which was completed by 6,212 female beauty consumers who have used beauty products within the past 12 months of the study date. The comprehensive survey instruments, which included more than 75 in-depth questions, were developed based on exploratory psychometric and demographic questions. In order to qualify for this study, respondents had to be female and live in the United States, be between the ages of 18 and 70, and shop for beauty products. All research was conducted between May and June, 2016.