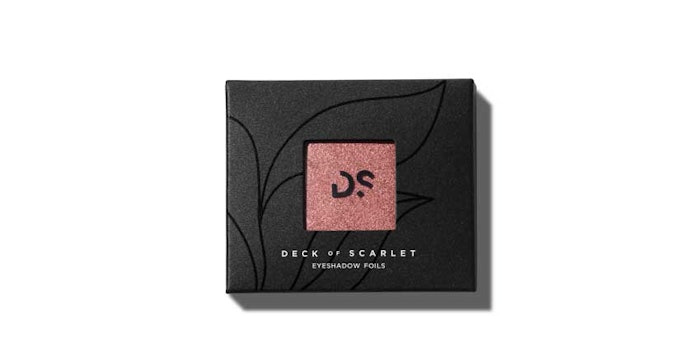 Deck of Scarlet has announced the launch of its Foil Eyeshadow Collection.
This collection is the brand's first permanent range of products outside of its core subscription service. 
Deck of Scarlet collaborated with 14 beauty influencers to create the Foil Eyeshadow Collection. Each jewel-toned shade was inspired by and named after an influencer who helped in the curation. 
Mariya Nurislamova CEO and co-founder of Deck of Scarlet and Scentbird, said, "When naming the colors, we decided to honor the beauty influencers that have always supported our brand. They worked with us to help curate the colors, and in the end, each shade epitomizes the individualistic flare of the influencers it's named after." 
Pricing starts at $12 each.
To see the full collection, please visit: www.deckofscarlet.com