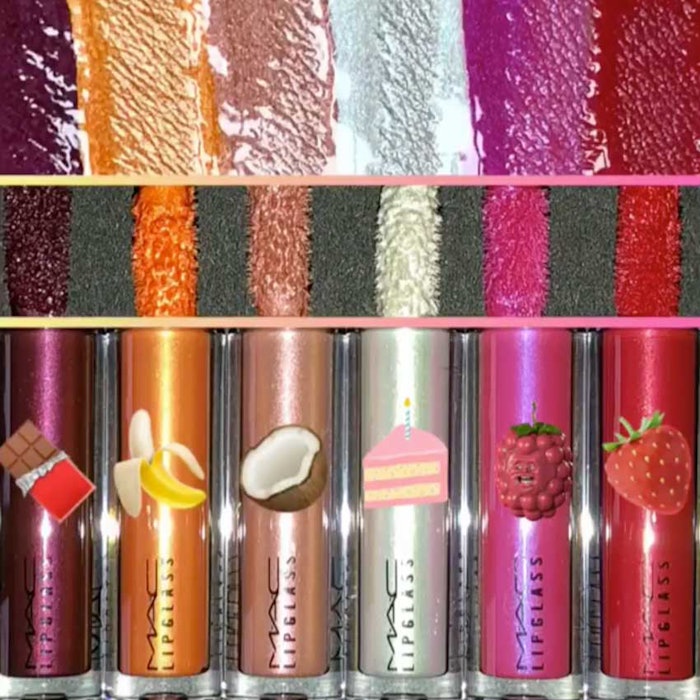 Coffee lovers rejoice! Winky Lux has launched its Coffee Collection. 
The coffee-scented makeup products, including an eyeshadow palette, bronzer and lipsticks, all retail for $25 and under.
Coffee Palette
Retailing for $25, this palette features matte, shimmery and sating neutrals. Shades include cappuccino, americano and cold brew.
Coffee Bronzer
Retailing for $20, this bronzer is available in two shades: Mocha and Latte. The latter can be used to achieve a warm glow while the former can be used as both a bronzer and as a contour powder. 
Coffee Lipstick 
Creamy Dreamies Conditioning Lipstick in Au Lait, a nude beige.
Creamy Dreamies Conditioning Lipstick in Leche, a nude brown.
Lip Velour Matte Lipstick in Latte, a matte neutral brown.
Glazed Lips Donut Lip Gloss in 

Sugar Glaze, Cherry Glaze, Berry Glaze and Coffee Glaze.

Lipsticks retail for $14 while the lip glosses retail for $13.
MAC's Sweet Treats for Lips
In a recent Instagram post, MAC's global senior artist, Dominic Skinner, announced the brand would soon be launching a line of lip glosses that smell and taste like sweet treats, including Death by Chocolate, Banana Muffins, Coconut Macaroon, Raspberry Cream and Strawberry Torte. 
These new launches follow Too Faced's scented Chocolate Bar Eye Shadow Collection and Sweet Peach Collection.