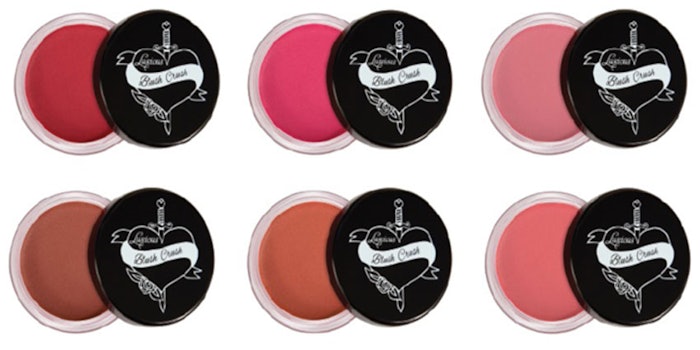 Luscious Cosmetics, a company specializing in vegan and cruelty-free cosmetics, has announced its new Blush Crush collection. 
The collection features six matte shades, including Lust, a pale pink; Passion, a bold red; Obsession, a tawny rose; Romance, a pink fuchsia; Adoration, a mauve; and Infatuation, a peach. 
Each blush is vegan, free of parabens and provides consumers with long-lasting, blendable color. All six shades of the collection are available for $15.