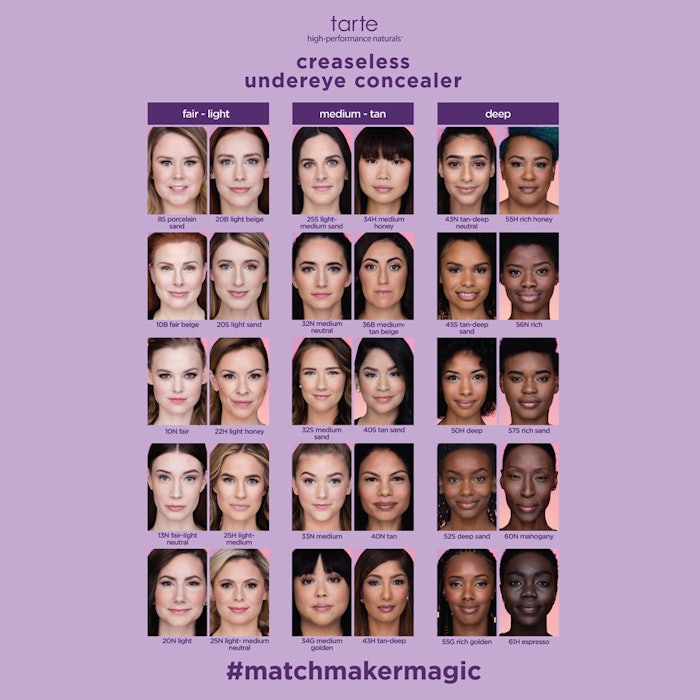 Tarte Cosmetics has announced the expansion of two "hero complexion products": the Amazonian Clay Foundation and the Creaseless Concealer Collection, available now in 40 and 30 shades respectively. 
Of the 15 new Amazonian Clay Foundation shades, 10 are in the tan to deep range. These additions bring the total to 17 tan to deep shades out of 40. For the creaseless concealer, nine of the new 16 shades are tan to deep making 13 of the 30 shades within this range.
The brand also introduced its fifth undertone, developed specifically for golden and olive skin tones. Tarte undertones also include sand (yellow), beige (pink), neutral, honey (peach) and golden. 
Additionally, Tarte is said to be launching shade extensions of Shape Tape Matte Foundation, Shape Tape Hydrating Foundation, Shape Tape Concealer Shades and Rainforest of the Sea Water Foundation SPF 15.