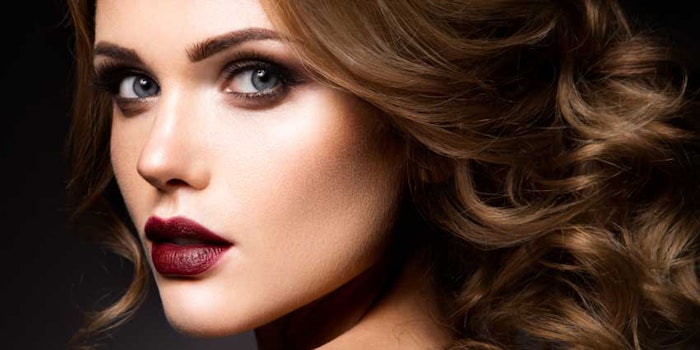 Givaudan Active Beauty
Givaudan Active Beauty has launched an active makeup formulation, S3D Fascination, which is a dark cherry color lip gloss featuring the company's active cosmetic ingredient, PrimalHyal Gold (INCI: PEG-8 Caprylic/Capric Glycerides (and) Water (and) Octyldodeceth-25 (and) Sodium Hyaluronate).
S3D Fascination comes from fully sustainable white biotechnology with a deep and long lasting hydrating formula. Formulated with active ingredient, Megassane (INCI: Caprylic / capric triglyceride (and) Phaeodactylum tricornutum extract), the lip gloss also contains anti-aging properties. This ingredient was discovered by marine bio-techonology to restore the proteasome activities after UV-exposure.
To provide both hydrated and protected lips, S3D Fascination also includes the unimer U-151 polymer for sun filter protection and the dispersion of cherry pigments on the lips.
"Our new S3D Fascination is a very innovative concept because it is a multi-functional bio-active formula enabling new benefits for the final consumer," said Caroline Reverte, formulation project manager, Givaudan Active Beauty. "We crafted a formula for a high covering result with an amazing texture. S3D Fascination is intense, powerful, sophisticated and delicate at the same time."