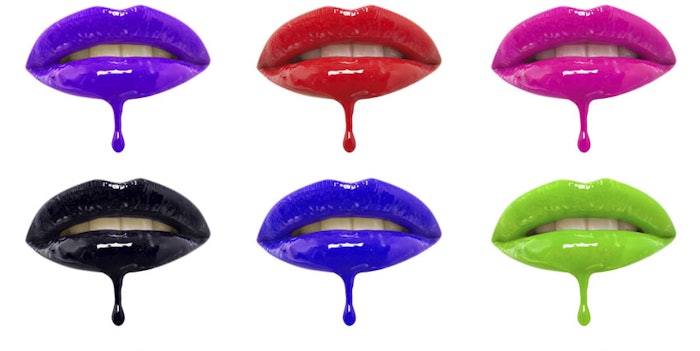 With the start of in-cosmetics Global 2017 less than a month away, it has been announced that sustainability, Brexit and artificial intelligence will be hot topics of discussion at the event.
Taking place at London's ExCeL from April 4-6, here is a look at what's new and what's making a comeback at in-cosmetics Global.
What's New
The Make-Up Bar: an area designed for exhibitors to demonstrate new makeup formulations for eye, skin nail and lip products while allowing visitors to identify pigments and technologies that will help shape trends in color cosmetic products.
The Sustainability Corner: a theater of sorts, this area will showcase the latest developments and initiatives in personal care sustainability.
What's Innovative
The Innovation Zone: ingredients that have been launched within six months of the show opening can be found here. Visitors are invited to feel, touch and smell new ingredients during live demonstrations.
Formulation Lab: an area of the show that will hold sessions designed to provide R&D and lab professionals with rare hands-on experience from industry experts on how to formulate the latest ingredients.
What's Cutting Edge
The education program: topics such as digital beauty, wearables, Brexit, the sustainability debate and ethical development, such as halal's impact on fragrance and cosmetic ingredients, will be discussed.
Artificial Intelligence: Anastasia Georgievskaya, co-founder and research scientist at Youth Laboratories, will explore this topic during her session how to use artificial intelligence to make people look younger.
What's Interactive
Sensory Bar: this area allows formulators to touch and try out products with unusual textures and sensations. They can also explore the transforming of hybrid textures, heating and cooling jellies, butters and powders and fragrances and lipsticks with surprising tastes.
What's Award Winning
Held on April 5, the awards will honor suppliers with the most innovative and active ingredients.
The Green Ingredient Award: this award honors a raw material or ingredient that has made a significant or social difference in sustainability for the cosmetic industry.
The Sensory Awards: this award honors innovative developments in sensory and texture.
Makeup Award: this award will make its debut at in-cosmetics Global 2017.