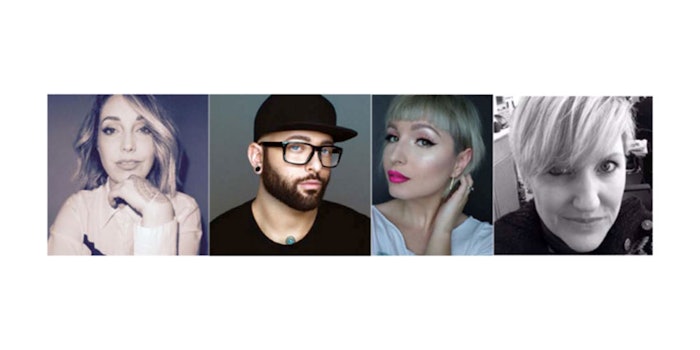 The nominations for The Makeup Show's Artist of the Year award have officially been announced.
Sarah Tanno: based in NYC, Tanno is known for her work in film, beauty and editorial. She has done work for shows such as Saturday Night Live, American Idol, American Horror Story: Hotel and the Grammy's. Her clients include Katy Perry, Fergie and Lady Gaga.
Jordan Liberty: based in LA, he has had his work featured in TV, runway shows and magazines like Allure, Glamour, Bustle and W Magazine. He uses his YouTube channel for professional and education purposes and won Allure magazine's "Best in Beauty" award for his work as a makeup artist and digital influencer in 2015.
Vlada Haggerty: hailing from the Ukraine, Haggerty specializes in makeup and hair stylings. Her work has been featured in Harper's Bazaar Ukraine, Australia's Like a Lion and the U.S.' Where. Her clients include Covergirl, Maybelline and NYX.
Eryn Krueger Mekash: with 29 years' experience under her belt, Mekash has worked in the film and television industry specializing in beauty, makeup effects and design. Productions she has worked on include Eat, Pray, Love, Wakefield, Alpha Dog and American Horror Story–for which she won two Emmys for prosthetic and non-prosthetic.
Voting for the award ends on May 7. Visit themakeupshow.com for more information.