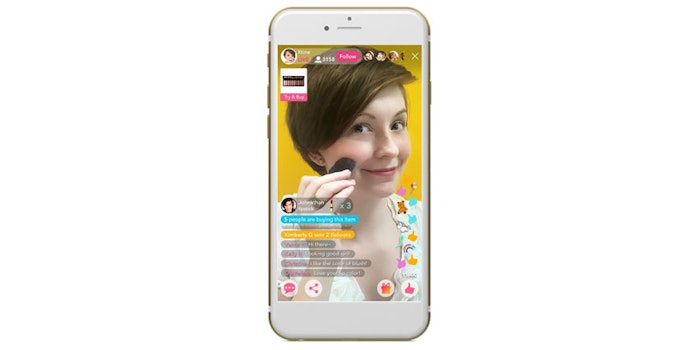 Perfect Corp. is taking its digital beauty game up a notch by launching an augmented reality (AR) live stream beauty network in YouCam Makeup.
The network will allow users to try out looks in an interactive real-time experience while also allowing beauty influencers to host educational shows, tutorials, DIY's and product reviews. It can be accessed directly from mobile devices on the YouCam Makeup app or YouCam Perfect apps and gives viewers the opportunity to purchase features products during the broadcast.
Alice H. Change, CEO of Perfect Corp., said, "We are thrilled to announce YouCam Makeup's beauty live streaming network that combines influencer voices, real-time entertainment and try-it-yourself AR makeup filters for an unparalleled beauty experience. Instead of passively watching a makeup tutorials online, live show viewers in YouCam Makeup are intimately engaged in the conversation and learning process through true-to-life beauty AR technology."
e.l.f. Beautyscape at SXSW
This year's South by Southwest (SXSW) Conference and Festivals e.l.f Beauty Break Lounge hosted the debut of YouCam Makeup's live streaming network with the help of social media beauty influencers.
The live stream began on March 10th and featured daily content, influencer tips and tricks, e.l.f. beauty picks and how-to tutorials.
Mara McCune, vice president of brand at e.l.f. Cosmetics, said, "As a brand deeply rooted in digital, we see the power and importance of expanding our product offerings into the virtual realm. We look to engage our consumers wherever they choose to explore their passion for beauty, and virtual beauty is another place for us to connect, inspire and build community. We're excited to be the first to offer this new age of interactive beauty content, and teaming up with Perfect Corp. is an ideal way to share Beautyscape and SXSW content with millions of consumers across the country."