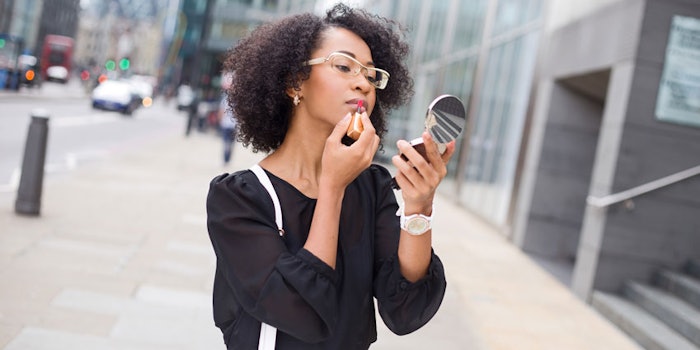 Covergirl's newest campaign is saying the more PDA, the better…public display of application that is.
The brand's #ProjectPDA was prompted by a recent study by IPSOS in which over half of the participants who wear makeup state they would feel uncomfortable doing their makeup in public. According to the company, it conducted a social experiment, "to explore this tension and the cultural stigma around applying makeup in public, and how it related to bigger-picture judgments around wearing makeup, in general."
Covergirl's senior vice president, Ukonwa Ojo, commented by saying, "This effort is important to Covergirl because we believe there is beauty in diversity, in honoring what makes each of us unique, and in empowering people to express this authenticity through their makeup choices. This campaign is a celebration of the many ways women use makeup to represent themselves – however, whenever, and wherever they choose."