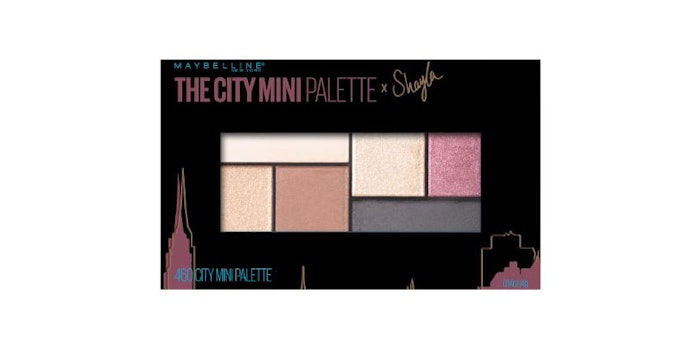 Maybelline New York has teamed up with Shayla Mitchell (@MAKEUPSHAYLA) to launch the brand's first beauty influencer product collection.
The Maybelline x Shayla collection includes a shade extension of the fan favorite, Colossal Big Shot Mascara and a new City Mini Palette, both curated by Mitchell herself.
"I swatched a lot of eye shadow shades before picking just the right combination here," said Mitchell. "I went with deep neutrals, golds and a shimmery mauve with pink undertones – it's hot."
The City Mini Palette x Shayla ($9.99) was crafted and inspired to reflect the influencer's style and personality. The Colossal Big Shot x Shayla Mascara ($8.49) is available in three shades: Poppin' Purple, Boomin' in Blue and Baddest Black.
The collections will launch beginning September 2017, with a limited pre-sale beginning August 11th at Ulta.com.