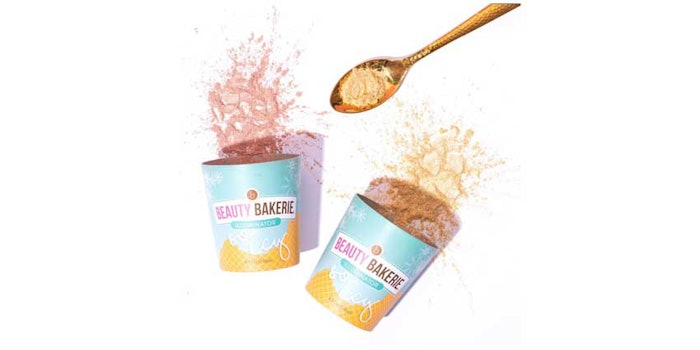 Independent cosmetics company, Beauty Bakerie, has reportedly closed a $3 million seed round led by Unilever Ventures. 
The bakery-inspired brand plans to use the funding to develop product offerings (current products include liquid lipsticks, setting powder, highlighters, eyebrow gel, eyeshadows and eyeliners) and grow its consumer base. According to the company, by Q4 2017, it will be on the shelves of Forever 21's new chain Riley Rose, on QVC U.K., HSN, in Sephora SEA and in 40 Wojooh's in the United Arab Emirates.
The millennial-focused beauty brand was among the 12 companies chosen by The Beauty & Money Summit selection committee to receive its Spotlight Awards.  
Founder, Cashmere Nicole, said, "We are extremely honored, fortunate and grateful for the opportunity to partner with such exceptional investors whose proven track records can only lend to the growth of this brand and to the growth of our team."
Anna Ohlsson-Baskerville, director at Unilever Ventures said, "We have been impressed by Beauty Bakerie's ecommerce led model and consistent digital growth as well as the strong engagement of the brand's millennial consumer base. I look forward to working with Cashmere and the management team to build upon the company's momentum and many growth opportunities."
Other investors included 645 Ventures, Blue Consumer Capital, Kenneth Chennault (CEO of American Express), Kevin Chennault, Adebayo Ogunlesi (chairman and managing partner at Global Infrastructure Partners), William M. Lewis (managing director and co-chairman of Investment Banking at Lazard Ltd.) and Charles Phillips (former co-president of Oracle Corporation & Current CEO of Infor).