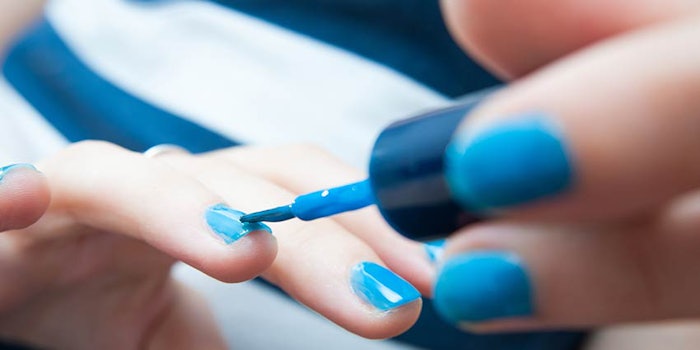 Worlée has developed four "long lasting and durable polymers combined with additives and plasticizers," WorléeAqua Nail, for the formulation of nail polishes free of ingredients such as nitrocellulose, solvent, formaldehyde resin, camphor and preservatives. For consumers concerned about the ingredients in their cosmetics, this could be a boon.
The systems can be used directly or modified and are equivalent to the performance of solvent-based nail varnishes, according to the company.The formulations have fast drying times, high gloss, good adhesion and durability.
The WorléeAqua Nail 100 and 200 work without the need for any other product and provide differing levels of hardness development and flexibility.
The company has also developed a base coat as an undercoating for optimal nail adhesion, while the top coat provides an upper layer featuring outstanding hardness and shine.