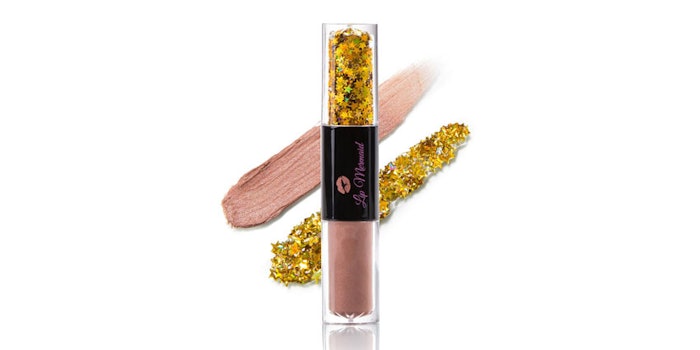 Lip Mermaid Cosmetics (LMC) has launched six matte lip gloss products that are meant to be adorned with glitter shapes.
LMC's mission is to "encourage unique self-expression by creating a brand that allows the beauty community to transcend their makeup artistry by exploring new adventurous looks through incorporating glitter shapes."
The products are vegan and cruelty-free. The ingredients are meant to be "silky smooth" and healthy for the skin and lips. The glitter shapes can be used on the lips, face, body or even in the hair, LMC claimed.
LMC founder Erica Taylor stated that she found her muse in festival and sporting events attendees' adorning glamorous glitter. It was Taylor's desire to make on-the-go glitter application easy as well as to eliminate the troublesome mess of glitter explosions. 
Taylor is reportedly planning on introducing glitter shapes that are specific to sports teams and music festivals in her upcoming collections.