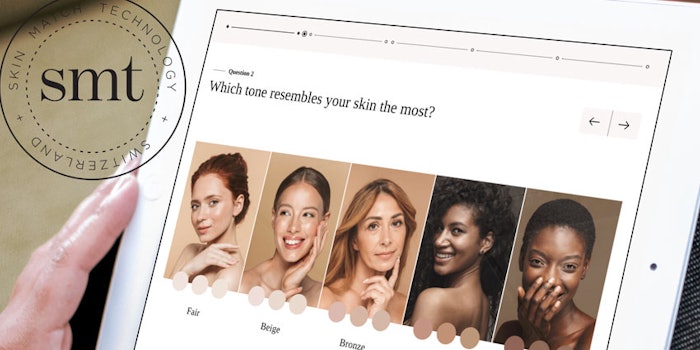 AI firm Skin Match Technology has released a survey that identified top beauty concepts and where beauty players, including The Alpha Men, Bears with Benefits, Nui Cosmetics and beauty retailer CosBar, see the future headed.
Previously: 2022 Beauty Trend Forecast
Findings of the survey:
93.1% of respondents will invest in AI skin tech for their brand. Skin tech can be defined as a foundation shade finder, skin and hair care adviser, or an INCI explainer.
63.3% of respondents say it will take longer than we think for the beauty industry to become fully sustainable. 27% say they see a completely sustainable future for the industry in just a few years and 10% say they never see it happening.
57% of respondents say they see a fully diverse future for the beauty industry. 36% agree it will take longer than expected.
83% of respondents agree that the concept of beauty is becoming more relatable and real. However, 17% say that beauty is still very narrow and one form of beauty is accepted. 
50% of respondents think that the future is with niche brands. However, 50% say that niche brands will never outrun the beauty vets. 
27% of respondents agree that retail shopping will never go away. However, 69% say that although it won't disappear, there will be many changes. 
83% of respondents admit that the beauty industry does not do enough to create a clean and sustainable future. 
Beauty brands revealed that these following markets are set to grow the most in the future:
Clean beauty
Male beauty and skin care
Supplements
DIY clinical skin care
CBD beauty
As a result of a changing retail landscape, those surveyed identified these developments that should be expected in beauty stores (online or retail) in the future:
Apps to measure skin healing progress (acne/anti-aging)
Augmented reality to test products
Virtual assistants (bots, quiz/tech, real people)
Wearable beauty tech (sun/pollution detector)
E-makeup (filters)