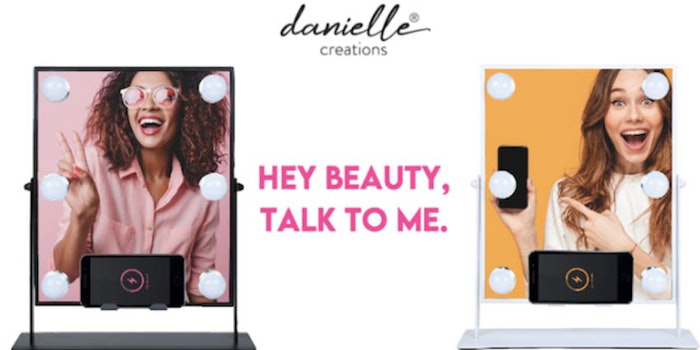 Danielle Creations has launched the Bluetooth L.E.D Vanity Mirror—a Bluetooth-enabled mirror with six L.E.D. lights and three different light levels with a touch sensor.
Related: Caliray Debuts with Mascara and Eye Definer
The Bluetooth L.E.D. Vanity Mirror is an 11.75" x 3" x 14" mirror with Ultra-Vue distortion-free glass. It is USB powered and features two Bluetooth speakers. It powers off automatically after five minutes of non-use.
Danielle Creations Bluetooth L.E.D. Vanity Mirror costs $59.97 and is available exclusively at Walmart.