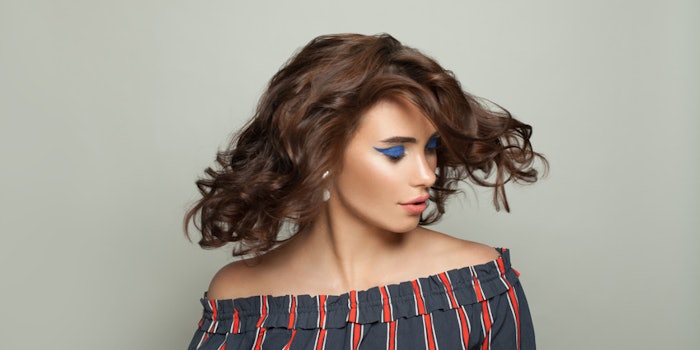 Traackr, an influencer marketing platform, has released its new State of Influence: Beauty, which highlights what macro trends have emerged across the beauty industry in 2020.
Related: Cosmetic Trends and Opportunities Post-COVID-19
The report assessed a panel of 41,717 influencers, analyzing mentions and engagements, produced and shared by these influencers, specifically focusing on how trends shifted from 2019 to 2020.
Key insights in the report include:
Social justice: In 2020, there was a 10,069% increase in posts about Black Lives Matter and a 36,198% increase in engagement.

Makeup: Lip makeup became popular on TikTok with a 134% increase in active influencers and 346% increase in engagements from 2019 to 2020. Other successful trends included natural makeup looks, high-shine and neutral lips, highly pigmented or artistic eyes, and transformation, or "glow up," videos.

Fragrance: In 2020 the number of posts about perfume on TikTok increased by 449% and the number of engagements with those posts increased by 1,065%.

Skin care: Skin care content became more transparent and honest as discussions focused on specific skin challenges like acne (194% increase in engagements), eczema (148% increase in engagements) and rosacea (190% increase in engagements).

Platforms: As brands sought out ways to directly reach and sell to consumers, the conversation around social commerce also climbed with a 27% increase in influencers actively talking about it and a 28% increase in engagements from 2019 to 2020. Companies also started making strategic moves, like Shopify expanding checkout capabilities to Facebook, Instagram and TikTok as well as L'Oréal investing in social commerce software.
Pierre Loïc- Assayag, CEO and co-founder of Traackr, said, "2020 was a lesson in accountability and resilience. As multiple global issues took hold, brands and influencers needed to step back from product-focused strategies and adopt humanized and authentic mindsets. In the coming year, we'll see the need for authentic brand values, strong audience and influencer relationships, creative and value-based content, and platform exploration continue to grow."