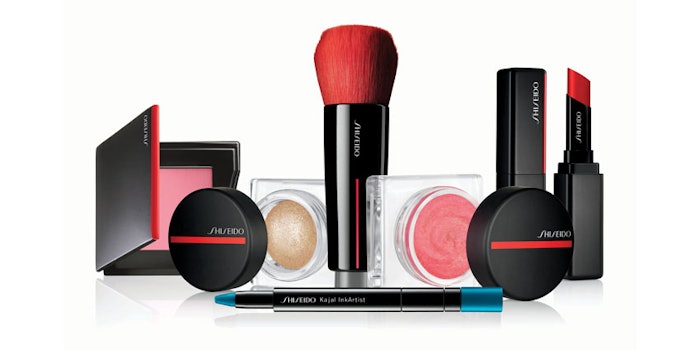 On September 1, 2018, Shiseido intends to launch its newest makeup collection, heavily inspired by skin care products and textures. 
The collection, consisting of 21 products and 124 shades, will reportedly give users "a weightless yet lasting finish ... with bold and impactful colors" and focuses on the theme "visible feels invisible." Shiseido classifies the "reimagined" collection into four textures—gels, dews, inks and powders—instead of traditional categories such as eyes, lips and face. 
Additionally, the packaging of the "modern Japanese" collection features slim componentry and a lacquered red line.
This is the first-ever collection developed by Shiseido's Makeup COE based in New York.