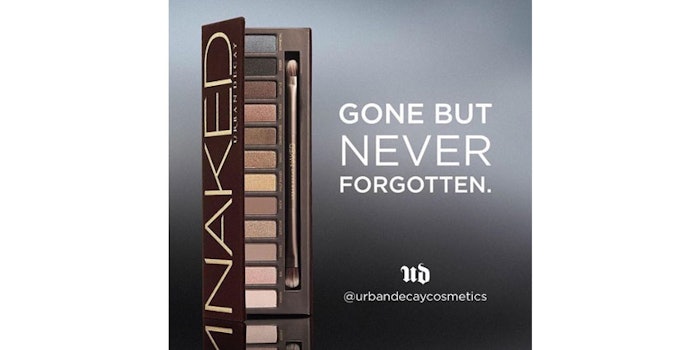 Urban Decay is holding a Naked funeral. 
The cosmetic brand is mourning the "death" of the now-famous Naked Palette with a video (below) featuring a congregation of weeping beauty influencers and Nicole Richie giving the teary-eyed eulogy over the open casket where their "dear friend, lover and confidant" has been laid to rest. 
Wende Zomnir, founding partner of Urban Decay, said, "Saying goodbye to Naked is extremely bittersweet. It was a big moment in our history. It's a little painful to leave your past behind, but it's also essential to always evolve. I will forever miss Naked, but we plan to turn the grief into even more greatness. Urban Decay will continue to thrive in Naked's memory and honor—just wait and see."
To call this palette a game-changer would be an understatement. In fact, Forbes once referred to it at "the iPhone of makeup." According to Urban Decay, a Naked Palette was purchased every six seconds and made over $1 billion since 2010. In total, 30 million Naked Palettes have been sold.