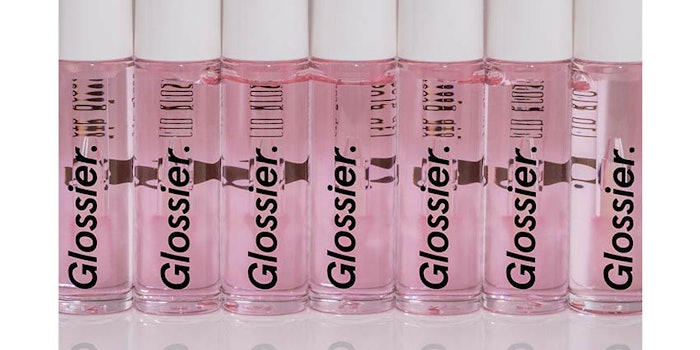 @glossier/ via Facebook.com
Watch out, Instagram and Pinterest, Glossier is gearing up launch its own social-selling platform, reports Bloomberg.
The company, which raised $52 million in venture capital funding in February 2018, is gearing up for what founder Emily Weiss refers to as "Phase Two," including a "social commerce" site, which will bring together social interactions and e-commerce similar to Pinterest's shoppable pins and Poshmark's online boutiques.
The goal, Weiss told the publication, was to create a space for shoppers to get feedback from one another to more easily find products that will work for them. Instead of selling ads for revenues, the site will sell its own beauty products directly on the platform.
The company has hired Keith Peiris, a developer who previously worked at Instagram, Facebook and Oculus, as product chief. In the role, he will be charged with spearheading the new website. The site is in very early stages; no launch date has been set.
Unlike most makeup and skin care brands, Glossier's business is overwhelmingly done online; it has more than 1.4 million followers on Instagram. Though the company does not disclose revenue, Bloomberg noted that it has stated it tripled in size in 2017 over the previous year. Within four years of its 2013 launch, the company attracted more than $86 million in funding.
Along with a series of pop-ups in cities including Chicago, Copenhagen and Toronto, the company has permanent retail outposts in New York City and Los Angeles; though Weiss says she has no plans to sell in retailers such as Ulta or Sephora, additional flagships are a possibility.
The strategy comes as many online-first brands continue their expansion to physical retail.