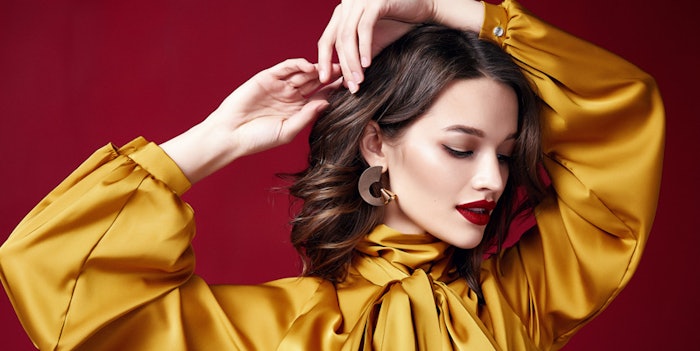 During 2018, the U.S. prestige beauty industry saw sales increase by 6% over 2017 to reach $18.8 billion. 

According to The NPD Group, skin care grew by 13% and contributed 60% of the industry's total gains; makeup sales grew by 1%; fragrance saw a sales growth of 4%. Hair was the smallest yet fastest-growing category, with a 25% increase in sales.
Larissa Jensen, executive director and beauty industry analyst at The NPD Group, stated, "If I had to use one word to characterize the state of the U.S. beauty industry today, it would be disruption. Whether we look at categories, brands, or retailers, there are sweeping changes taking place to the market landscape."
She continued, "New retail concepts and technologies are changing the way we create, market, purchase and use beauty products. Brands and retailers must not only be cognizant of these transformations and act upon them but identify new white space opportunities to captivate consumers and further differentiate themselves from the crowd."
2018 Skin Care Sales
Total category sales reached 

$5.6 billion for the year with natural skin care accounting for $1.6 billion, up 23% from 2017. 

Among the fastest-growing segments in facial skin care were lip treatments, toners/clarifiers, facial sprays and alphabet creams—CC, BB and DD creams.
2018 Makeup Sales
Sales reached 

$8.1 billion in 2018.

The number of consumers using makeup increased to 67%, 

an increase of 6% over 2016.



Makeup setting spray/powder and false eyelashes were among the fastest-growing within the makeup category


Travel-size products grew faster than all others, up 29% versus 2017.
2018 Fragrance Sales
Fragrance sales totaled $4.3 billion, driven by juices, which grew by 8%.

Artisanal fragrance was the fastest growing aspect of the market. 

Home scents slowed compared to 2017, but diffusers were the fastest-growing in that market.
Jensen concluded, "Given the high adaptability of the beauty industry, I expect growth to continue in 2019, though it may be at a slower pace given the current economic uncertainties. I expect we'll see an amplification of trends and themes that have already taken shape, including brand transparency, heightened importance of companies taking a stance on key social issues, as well as the evolution of experiential retail and pop-up concepts."
For more information, please visit www.npd.com