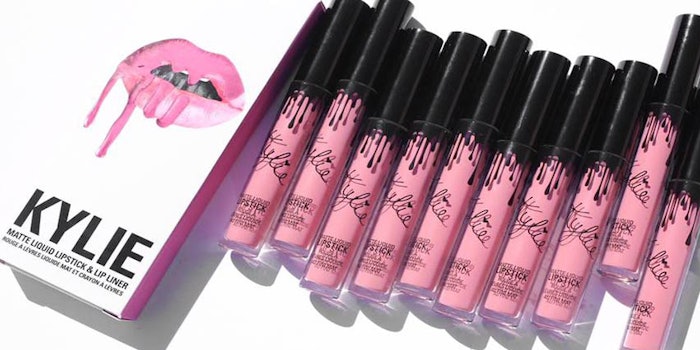 Just as Coty eyes a potential acquisition of Kylie Cosmetics, the upstart personality driven brand appears to be suffering a 14% sales decline through May 2019, according to a report in The New York Post. The drop mirrors other challenges in leading makeup players, including Anastasia Beverly Hills, which suffered a 30% revenue decline in Q1, and L'Oreal, which has reported slowing growth due in part to declining North American makeup sales.
One caveat: the cited report, from Rakuten, reviews online receipts only and does not account for the brand's Ulta in-store sales.
The story notes that the brand's revenues peaked nearly three years ago, and added, "a majority of Kylie Cosmetics customers—or 60%—shopped the brand just once from June 2016 through May 2019 when purchasing directly from the company's website and from Ulta.com."
The report also reports that Kylie Cosmetics' classic lip lines are outperforming attempts at expansion, such as eye and face makeup, which have had sales drops of "29% and 8%, respectively, over a two-year period ended in May."