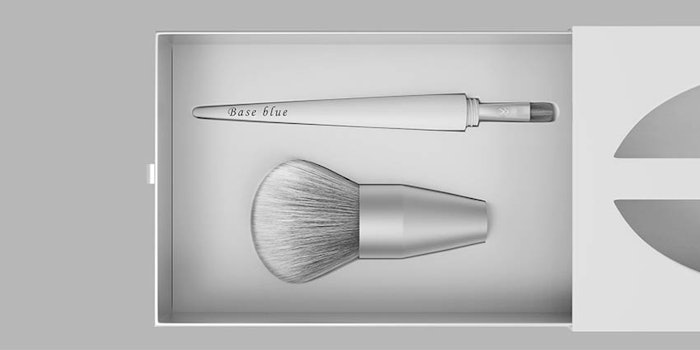 Baseblue Cosmetics has released the 2-in-1 Makeup Brush A, which boasts two ultra-plush brush heads. The product features a large brush head as well as a small brush head, which is accessible upon unscrewing the large head from its shared base.
The 2-in-1 Makeup Brush A can be used by beginner and advanced makeup users alike. It sells for $24.99. The brush is the first in a series to be made available by Baseblue Cosmetics.
The larger head is suitable for evenly setting and touching up makeup, or lightly sweeping powder on the skin. The small, angled brush is suitable for applying eyeshadow, as well as reaching small facial curvatures for sculpting.
Previously: Anisa Previews New Makeup and Skin Care Brushes