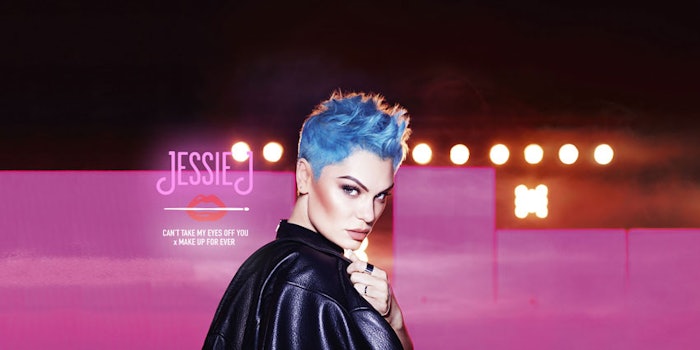 #IAmAnArtist is a new movement from Make Up For Ever, musician Jessie J and makeup artist Sammy Mourabit, stemming from their recently announced collaboration. 2017 will see several launches of Make Up For Ever's Artist lip and face collection each featuring a new transformative look from Jessie J and Mourabit.
Fans of the brand will be encouraged to join the #IAmAnArtist movement and showcase how makeup lets them reinvent themselves while also helping to build a community of welcomed self-expression.
The campaign kicked off with a music video featuring Jessie J's cover of Frankie Valli's "Can't Take My Eyes Off You." Watch the full video here.
Mourabit was quoted saying, "I'm honored to be part of the Make Up For Ever tribe and to collaborate with Jessie J. She is fascinating and she represents what an artist in the music world should be today: a songwriter, a singer and an amazing performer. She is also a very skilled makeup artist, so our collaboration is organic, unique, and fantastic."
Jessie J commented on the collaboration by saying, "I enjoy revealing different parts of my personality in my look which makes Make Up For Ever such a great partner. The core of the brand is what I am about: creating characters to showcase who you are, exploring and expressing yourself in the way you want through makeup, colors and energy. I definitely feel that my makeup reflects how I feel whether you want to do just a lip or a full blown smoky eye, your mood can be reflected in your make up and this is why life is a stage!"