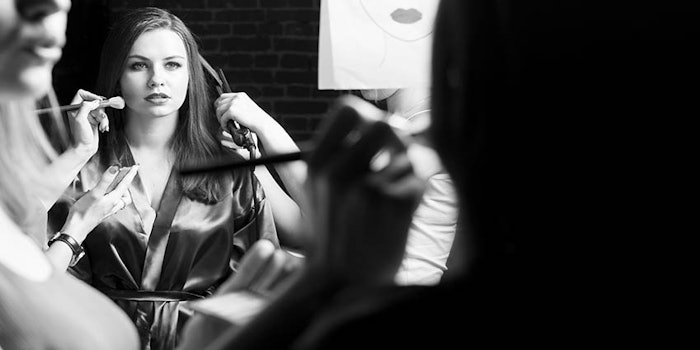 Makeup sales in the fourth quarter of 2016 generated more than $250 million more in revenue than fragrance, making it the king of the prestige beauty holiday sales season, according to a new, excellent analysis from NPD's Karen Grant. The sales portend a strong 2017 for the category and a shift in makeup's status in relation to the struggling skin care and fragrance sectors.
Grant explained that makeup is growing in nearly every region and its rate of expansion is "growing at a pace unseen in all NPD U.S. prestige beauty tracking history."
She added that more women wear makeup today than in 2014, the start of the no-makeup trend, and that "two out of every five women aged 18-54 are wearing at least five or more makeup products on a typical day!"
"Innovation in messaging, packaging, and delivery is sparking buzz and excitement."
Conversely, skin care will have a tough 2017, particularly in the increasingly irrelevant anti-aging category. Grant explained that consumers are responding to masks, complexion treatments, lip treatments, SPF-boosted products and makeup-skin care hybrids.
She added, "In the U.S., internet sales account for all category growth as brick-and-mortar stores post ongoing declines in skin care sales."
Finally, Grant explained that fragrance usage is shifting, even in France, which generates two-thirds of prestige fragrance sales.
"Innovation in messaging, packaging, and delivery is sparking buzz and excitement," she noted. Consumer engagement continues to expand to embrace the personal and holistic experience.
"Reimagined" designer classics and artisanal fragrances are growing more than three times as fast as the broader market, Grant said, while brands are also finding success with home fragrance offerings.
Grant concluded, "While fragrance engagement changes, as the trend of old-new world rediscovery takes hold, fragrance is poised to gain importance."