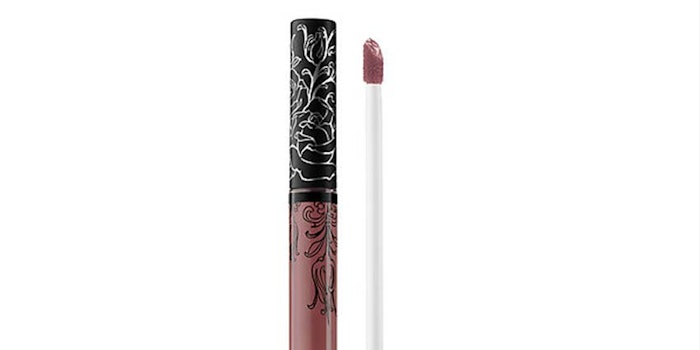 Some cosmetics brands play the long game, honing their expertise and earning consumers' trusts, while others make smart bets on emerging trends. One of social media's favorite makeup brands, Kat Von D, is tweaking the latter approach by regularly rolling out new SKUs to entice consumers seeking newness, while throwing in a little scarcity to keep things interesting. 
Under its Everlasting Flash program with Sephora, Kat Von D is introducing new lip products for 48 hours during the first week of every month, allowing quick-moving consumers to snap up the new products before they hit the store.
As the brand says, "If you want it, you have to act fast—these products will be gone in an Everlasting Flash."
The latest shade, Sanctuary, is a neutral long-lasting sepia tone enriched with vitamin E and sunflower seed oil that "glides over lips like a gloss but dries to a true matte finish."
Up next are six new nude shades of Everlasting Liquid Lipstick.