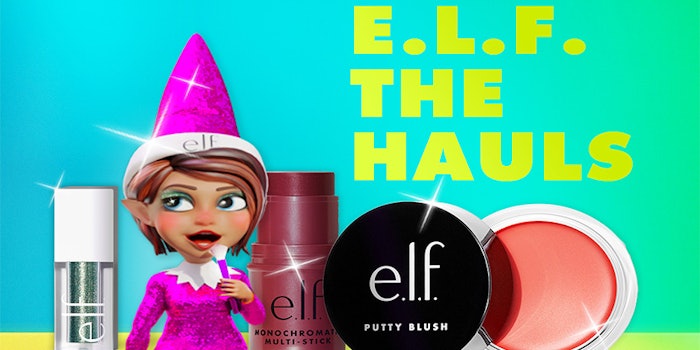 e.l.f Cosmetics is partnering with Triller to release a holiday album titled "e.l.f the Hauls," which is launching with holiday kits featuring items throughout its musical campaign. 
Related: e.l.f. Cosmetics-Loserfruit Parternship Lands on Twitch
The album features five classic holiday songs remixed with artists including Halston Dare, Yasmeen, Kiana V and Rosette. 

The brand is also bringing mini music videos to accompany each song launching on Triller, as well as versions for Instagram, YouTube, and TikTok. The videos will feature influencers Loren Gray, Michael Le, and the Bad Wiggies.

Kory Marchisotto, chief marketing officer, e.l.f. Beauty said, "We intend to bring holiday cheer to the season in a way that e.l.f. has never done before through music, self-expression and pure joy. The release of our holiday album supports emerging artists, while reaching new audiences through new digital platforms, like Triller. This holiday, we invite every eye, lip and face to e.l.f. the Hauls."
Bonin Bough, chief growth officer, Triller said, "Triller is excited to partner with e.l.f. as the very first beauty brand to launch a Triller challenge. e.l.f. Cosmetics understands how to engage with Triller's community on multiple levels, by engaging musicians and creating hit music as well as supporting emerging creators. This is exactly the type of brand collaboration Triller loves to support."