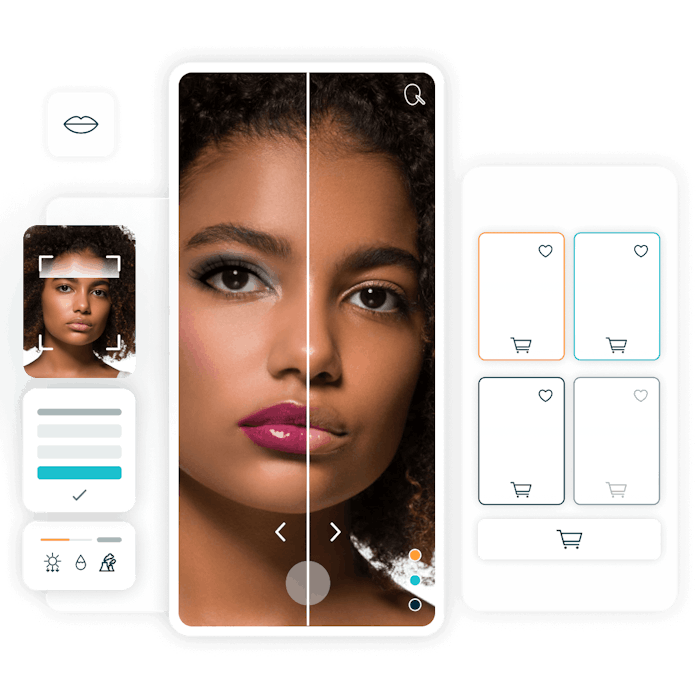 Revieve has launched its AI Makeup Advisor—a digital makeup experience that uses AI-powered selfie analysis to provide consumers with personal recommendations and virtual try-on capabilities.
Related: Lancôme's AI-powered E-Youth Finder Gives Personalized Skin Care Recs
With comprehensive first-party data, Revieve's AI Makeup Advisor offers brands and retailers a stronger understanding of consumer data, including how they interact across all touchpoints.
Revieve also announced it is working with Shiseido on an array of beauty and wellness projects.
A demo of Revieve AI Makeup Advisor is available at revieve.com/platform/makeupadvisor.
Sampo Parkkinen, CEO and founder of Revieve, says, "Today we are presenting a solution that our existing brand and retail partners, such as Shiseido, have been craving. Our AI Makeup Advisor offers an integrated and personalized makeup commerce experience that solves the biggest pain point for brands and retailers, which is taking control over the makeup customer journey. Revieve is proudly delivering that today alongside saving lots of our future partners' costs and resources."
Joonas Hamunen, vice president of product of Revieve, says, "Our AI Makeup Advisor is the next generation of personalized digital makeup experiences. Not only is it the markets' first all-inclusive personalized digital makeup experience package for brands and retailers, but it helps them take control over the multi-touchpoint customer journey - delivering the clarity and direction needed to better target customers and help them feel connected."