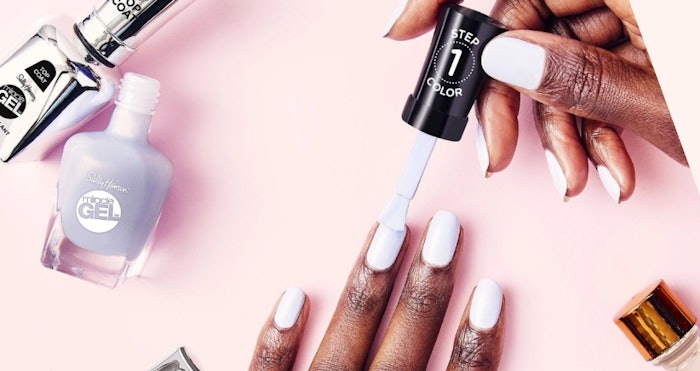 Coty's Sally Hansen has unveiled a virtual try-on tool using Perfect Corp.'s AgileHand Technology, allowing consumers to virtually try on hundreds of nail color options.
With this tool, consumers can see their selected nail color on a live moving image of their own hand as they experiment with different shades before making a purchase.
The Sally Hansen virtual try on tool is free and available on any mobile device via SallyHansen.com.
The tool will first roll out in the United States with other markets to follow.
Coty entered into a strategic, multi-channel agreement with Perfect Corp. at the end of 2021. The Sally Hansen virtual try-on tool is the first technology solution applied since the partnership formed.
Jean-Denis Mariani, chief digital officer, Coty, said, "Nail polish is a highly impulsive category—consumers love to experiment with any number of shades and finishes. Now, Sally Hansen fans can feel free to play even more with our new virtual try-on tool. The technology that Perfect Corp. has created is truly unmatched in the market—offering an augmented reality experience where consumers see how a precisely color-matched polish performs on their exact skin tone and nail shape and in changing lighting. We are proud to work alongside Perfect Corp. as the first brand to put this technology into—and onto—the hands of consumers."
Alice Chang, founder and CEO,  Perfect Corp, said, "We are thrilled to continue building upon our partnership with Coty and power their AI + AR virtual try-on experiences for Sally Hansen nail color with our innovative new AgileHand Technology. Coty's precise interactive digital nail try-on experiences for Sally Hansen are a perfect example of leading brands leaning into the digital transformation and introducing impactful consumer shopping through beauty tech."