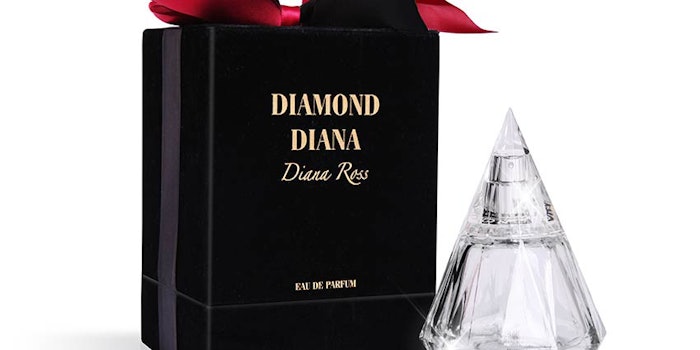 Rodney Hutton, CEO of Simon James London/Empire Beauty Group is focused on delivering more creativity to fragrance. The company is in the midst of building a portfolio of 20 to 25 brands and is currently home to Empire Lyon's Legacy\Empire Lyons Truth, Jane Seymour His Open Heart\Her Open Heart, Bruno Magli Uomo\Donna, Diamond Diana by Diana Ross and Londonista.
The company works exclusively with fragrance house Ungerer & Company to develop the scents, and has an exclusive global distribution agreement with Elizabeth Arden for select products.
Hutton comes from a fashion and global licensing background, having held roles at Ralph Lauren, Giorgio Armani, Karl Lagerfeld, Bill Blass, Ann Klein and Iconix Brand Group. In his current role, he's focused on building brands from concept to design to packaging to marketing.
Last year, the company launched with the Fox television show tie-in, Empire Lyon's Legacy, which debuted at Macy's. The brand's body sprays body sprays were distributed at Walmart and Kohl's. Jane Seymour His Open Heart\Her Open Heart launched this summer on HSN.
The company's Bruno Magli Uomo\Donna has a high-concept design reflecting the designer's Italian leather goods heritage. Diamond Diana by Diana Ross will be launched soon, while Londonista, which first launched in the United Kingdom and Europe, comprises fragrances like British Boutique, as well as lip glosses.
Hutton believes his team has the right mindset for the struggling celebrity fragrance space. He noted that, as brands piled onto the celebrity scent bandwagon, the market became oversaturated, losing credibility and causing sales to falter. Many fragrance companies have pulled away from celebrity scents in recent years, but Hutton is actively engaged in building opportunities from successful, sustainable and authentic figures, which he believes can succeed where others have failed.
The television show Empire presented Hutton with an opportunity to test out his vision. The executive saw the public's visceral connection with the show and knew he had a unique angle for a fragrance brand.
To create the company's scents, Hutton turned to Steve Raphel, co-president of Ungerer & Co.'s fragrance division. The firms created a long-term strategic partnership, which allowed Ungerer & Co. perfumers to have more creative and collaborative latitude.
Empire Beauty Group's development timelines can deliver high-concept designs from green light to market in as little as four months. To support rapid production, Lisa Mellusi Peek, COO at Simon James London/Empire Beauty Group, spends a portion of each month in China to ensure that operations run smoothly with the company's factory partners.
Because the Empire Beauty Group is small, it can absorb costs when necessary in order to keep quality high. While cost doesn't dictate every decision, Hutton explained that at times it is critical to become pragmatic when possible.
As for what's next, Hutton hinted that more brand announcements are in the pipeline.