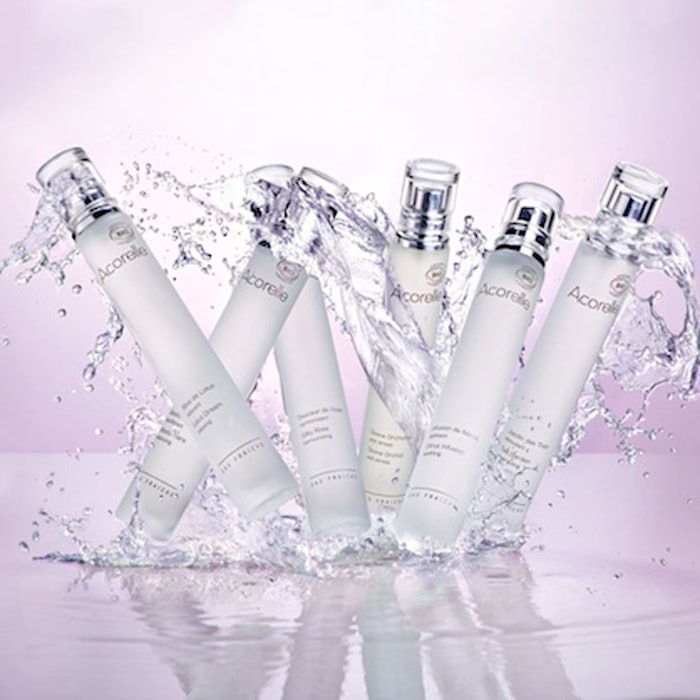 What it is: Acorelle's Extraits d' Emotions
Claims: A collaboration between Philippe Collet, master perfumer and Patty Canac, aromatherapist, this collection of fragrances—which can change a user's mood—combines traditional perfumery, modern, eco-friendly technology and the use of plants and flowers for healing and comfort, blended with distilled wheat alcohol. There are three collections of scents and they have the benefits to soothe, uplift and exhilarate.
Ingredient Highlights: Ingredients grown In Grasse, certified by Europe's ECOCERT and NSF as all natural and organic, no synthetic scent compounds, no artificial preservatives, no parabens or phthalates, no substances believed to cause endocrine damage and 200 all-natural plant and flower extracts and oils.