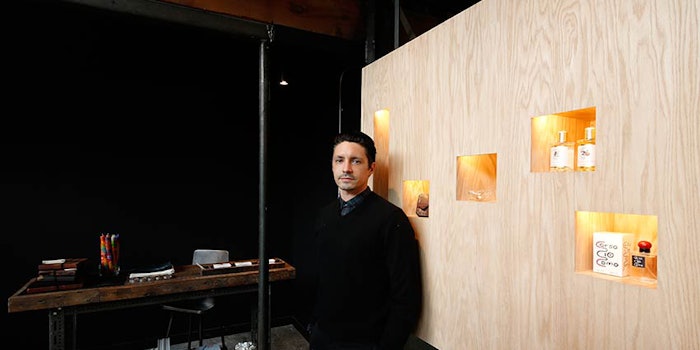 Joya, a New York-based fragrance house, has opened its flagship location in Brooklyn's Clinton Hill neighborhood, creating a unique industrial perfumery site in the city.
The space houses small batch perfume blending, candles, soap and ceramics production, and diffuser blending.
The site's gallery-style shop highlights the brand's craftsmanship and was designed by architecture firm Taylor and Miller under the direction of founder Frederick Bouchardy.
The retail gallery comprises large floating steel and wood veneer surfaces suspended by steel rods from the factory ceiling. Their associated display niches are wrapped in an oak wood veneer.