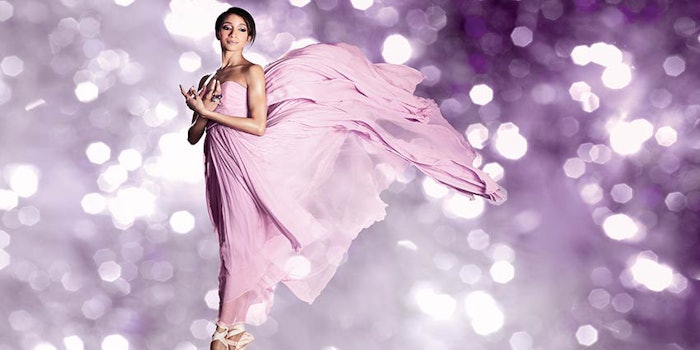 Avon, which recently introduced a perfume with Sofia Vergara, has launched Prima with a new face: American Ballet Theatre dancer, Courtney Lavine. The scent launches this fall and retails for $30.
Lavine will appear on the cover of the Avon brochure, which has a distribution of 5 million, as well as on Avon.com, social media channelss and on BeautyforaPurpose.com.
The scent, formulated by Firmenich perfumers Frank Voelkl and Harry Fremont, is a floral-chypre scent with notes of plum, bergamot, rose and Firmenich's Clearwood.
"As one of the country's most promising young dancers, she's drawn on her beauty and creative confidence to find self-fulfillment and that is what Avon is all about," said Meg Lerner, vice president, North America, beauty marketing for Avon. "And her personality perfectly embodies the Prima fragrance—graceful, elegant and powerful. We were thrilled with the enthusiastic response the fragrance received from our Representatives at our annual sales conference."