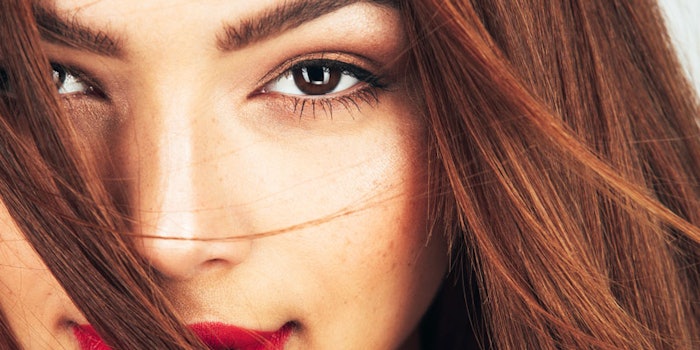 Hair care innovation has expanded well beyond shampoos, conditioners, styling and color products to include masks, serums, pre-shampoos, and pre- and post-style products. During a presentation at in-cosmetics Global, Iliyana Mesheva, associate analyst at GlobalDataa, discussed several growth opportunities to further expand hair care routines.
1. K-beauty to K-hair
Mesheva explained that 32% of Korean consumers use six or more skin care products, while 20% use six or more products in their hair care. She pointed to several recent innovations that highlight the K-hair care opportunity, which has a strong analogy to the skin care sector.
These included Kenra Professional Snail Anti-aging, which is enriched with snail essence, and Skinfood Argan Oil Silk Plus Hair Essence, which comprises argan oil and 18 amino acids to repair hair damaged by heat and styling.
2. Customization
According to data presented by Mesheva, 61% of surveyed consumers find the concept of products they have helped to create appealing. The totals varied by generation, with Gen Y and Gen X on the high side at 68% and 62%, respectively, and baby boomers on the low end at 51%.
At the same time, 71% of surveyed consumers reported finding products customized to their individual health needs appealing.
Brands that have already dipped into customization include Prose and Oleum Vera, which offers DIY at-home hair product formulation kits.
3. Smart Hair Care
About 23% of surveyed consumers are interested in and actively buying smartphone-connected electronic beauty tools and devices, said Mesheva. An additional 34% are interested, but not actively using such products.
Smart hair care concepts currently include SalonLab, Henkel's digital ecosystem for quantifying and customizing the hair care experience through the use of near-infrared hair diagnostics and augmented reality (AR) color consultation, as well as the Hair Coach Powered by Withings, a smart hair brush that can identify the sound of frizziness, dryness, split ends and breakage through a microphone meant to identify hair brushing patterns.
4. Waterless Convenience
There are of course environmental motivations for eschewing or limiting the use of water in the hair care process—a notoriously H20-intensive ritual—but there are also convenience and economic factors in play.
Examples of no-water, convenient product formats include Ouai's Anti-Frizz Hair Sheets, which can be swiped through the hair to leave it shiny, smooth and free of flyaways, as well as L'Oréal Paris' Magic Retouch Hair Root Concealer spray.
Up Next
Mesheva concluded by noting that products built around consumers' DNA analysis, day and night hair care regimes that mimic skin care formats, and athleisure hair care products offer future innovation paths for the sector.
Footnote:
awww.globaldata.com