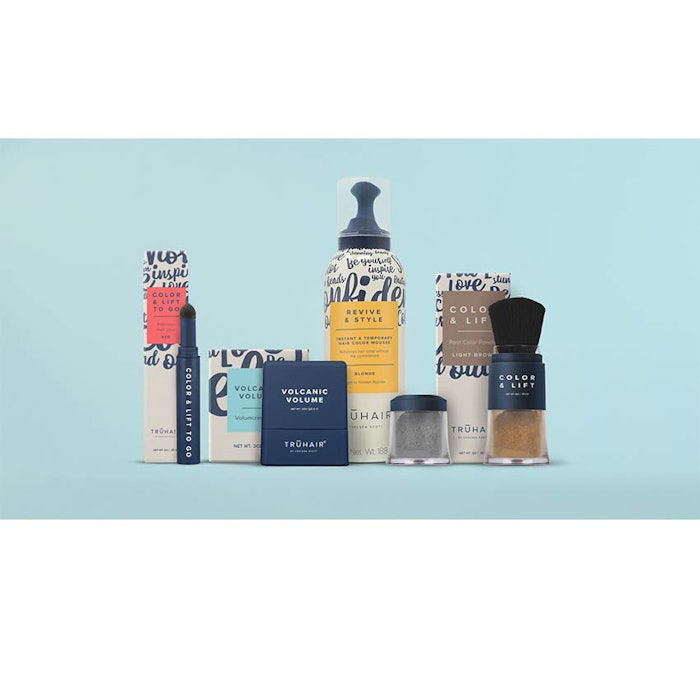 Cosmoprof North America 2017 hosted 1,278 exhibitors and more than 36,000 visitors. This year, the event enhanced its focus on emerging brands in the consumer and professional space, multicultural beauty as well as a significant focus on 49 "green brands."
What's next: • Belleza y Salud Bogota, September 27-29, 2017 • Cosmoprof/Cosmopack Asia, November 14-16, 2017/November 15-17, 2017 • Cosmoprof Bologna, March 15-18, 2018 • Cosmoprof North America, July 29-31, 2018 • Cosmoprof Mumbai, September 10-11, 2018 • July 29th through 31st, 2018.
TruHair founder Chelsea Scott was inspired to develop products for quick fixes and multifunctional products for colored hair as a result of her own personal experiences. The result? A brand that recently won the BeautyID Audience Choice Award.
The brand's range includes the Color & Lift root cover and brush and the Volcanic Volume texturizing, lifting and cleansing volcanic spring powder. The company recently introduced a trio of new innovations: Extreme Volume Hairspray, the refillable Color & Lift To Go temporary powder color hair liner, and the Revive & Style instant temporary color mousse.
The company's product range has added gray to its color palette in response to women who want to correct yellowish roots or create volume but don't want to mask their natural color. Scott recently explained that men comprise a significant portion of TruHair's customers. Male consumers use the products in their hair and facial hair, she added.