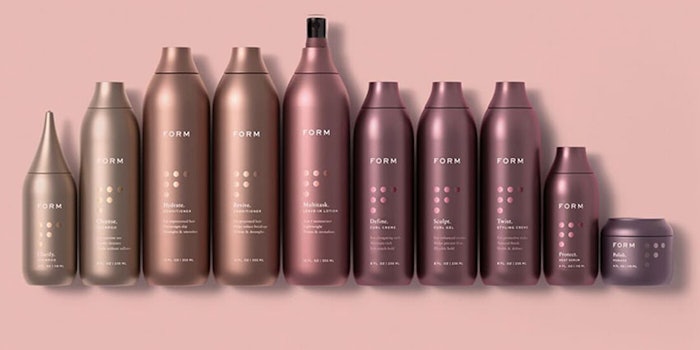 Walker & Company designs health and beauty solutions for people of color through its two brands, Bevel and the newly formed brand, Form.  
Form was created with all hair types and textures in mind for women of color and can be personalized for individual needs. To begin, potential customers take an online consultation and are matched with a regimen for their specific needs. The customized product is then delivered to the customer with personalized usage instructions.
Consumers can also participate in a beta-test of the FORM Hair Microscope Analysis Process by sending a hair sample to be scanned and analyzed by the team to find the best regimen and educate the customer about their unique needs.
Currently, Form offers 10 products that range from $22 to $32, along with a number of customizable combinations. The products include:
Two shampoos: Clarifying detox and gentle cleansing shampoo
Two conditioners: Hydrating conditioner and restorative conditioner
3-in-1 Leave-In Lotion
Elongating Curl Crème
Defining Curl Gel
Hydrating Style Cream
Shielding Heat Serum
Moisture-Sealing Pomade
 Products are available at https://formbeauty.com.