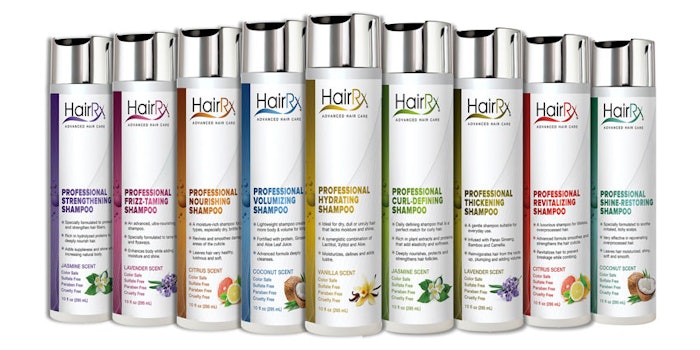 Joe Segel, QVC founder and ProfilePro co-CEO, announces the launch of HairRx Advanced Hair Care designed specifically for women ages 30 and up. The customizable range of products ($8.50 – $26.95) matches each hair profile to the consumer's ideal shampoo and conditioner formulas.
"While research shows that customization in the beauty sector is desired by all generations, women in their 30s have different shopping habits than millennials," said Ellen Langas, ProfilePro co-CEO. "With the addition of HairRx Advanced Hair Care, we are now offering customized hair care solutions for all ages and needs."
The launch comes just months after the release of Cloud 10 Customized Hair Care, which is formulated for the millennial market. An online HairRx questionnaire allows consumers to input their top hair concerns, as well as select, lather preference and scent.