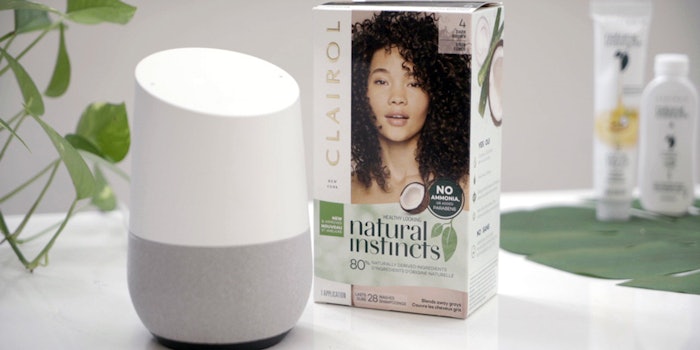 With the simple utterance, "Hey Google, talk to Clairol," consumers can now get a hands-free voice-activated guide to the entire at-home hair color process.
Coty has announced the launch of its at-home action for the Google Assistant on Google Home smart speakers and smartphones, the Clairol Color Expert. The new service will aid consumers in finding the right shade at the shelf to applying color, re-application and aftercare at home. According to Coty, Clairol Color Expert is meant for first-time and repeat colorists.

Fred Gerantabee, Coty's vice president, digital innovation, said, "In beauty, service is the new product, and for consumers, the real value of a product is not just what's in the box, but the expertise and service that comes with it. We worked with Google, who helped us identify insights around known category challenges combined with how (and where) beauty consumers are using voice assistants. By delivering Clairol expertise through the unique Google Assistant ecosystem we are able to transform the at-home hair color experience and truly help Clairol consumers feel confident that they will get better results with a lifeline and expert at every step of their journey."