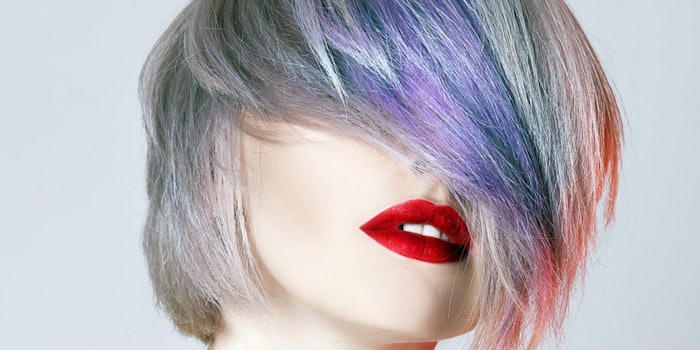 Despite lackluster demand for color cosmetics in the U.S., American beauty consumers are expected to have a streak of good hair days through 2024. 
According to Mordor Intelligence, the global hair care market will reach $116.33 billion by 2024, growing at a CAGR of 3.35%. The U.S. is expected to be the largest market during the forecasted period. 
The WGSN Beauty Team compiled the trend report "Forecast 2022: The Future of Hair," in which the forecasting company analyzed the biggest trends expected to impact the 2022 hair care industry. 
Hair Care Trends of 2022
You've got to go, H2O: WGSN predicts hair care products will be presented in dissolvable formats, such as water-soluble pods/sachets—i.e. laundry detergent pods. The report stated that products of this sort require less water in their production because less water is used in the liquid formula to prevent the pod from dissolving. 
Resist the rinse: The report predicts the rise of "splash formulas"—highly concentrated formulas that do not require thorough rinsing, rather users must lightly splash and pat onto the hair. These formulas' high-viscosity molecules could aid the rinsing ritual, boosting the shampoo's internal flow so that less water is needed to rinse, WGSN explained. 
Mindful mane: Hair care products with added lifestyle benefits will see the category merge with mindful fragrances and health supplements. Examples include a stamp-on solid balm or a brush-on gel formulated with scented transdermal magnesium Epsom salt (which is booming in the body care category) could be applied to pulse points to boost mood prior to the hair care regimen. WGSN urged, "Forward-thinking brands should start investigating this now."
For the full report, please visit www.wgsn.com.