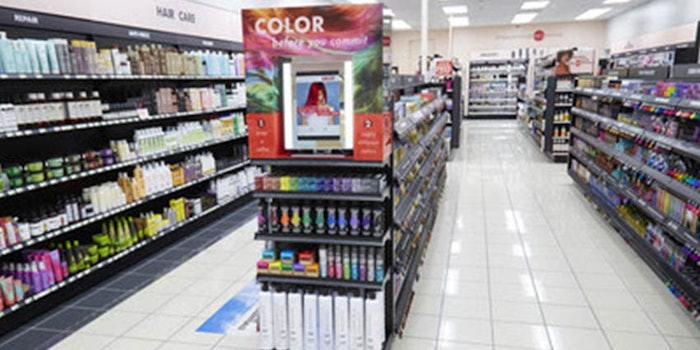 Sally Beauty plans to expand its ColorView AI service in kiosks at 500 locations as well as through the Sally Beauty App.
In an attempt to make shoppers more confident in their purchases, ColorView allows customers to virtually try on hair color, as well as makeup, in real time before buying products.
After trying a look, the product/products are automatically added to the user's shopping list, as well as recommendations for items like gloves, brushes or bowls.
Similar technology has been introduced by Garnier and other brands/retailers.
Related: Garnier's Virtual Shade Selector Takes Guesswork Out of At-home Coloring
This expansion will be implemented in additional stores in coming months, and the technology is available in app stores for Android and Apple devices now.
"The app uses a framework that allows us to build once and publish to multiple app stores," said Joe Brenner, group vice president and chief information officer. "The app accomplishes augmented reality by using a proprietary set of artificial intelligence libraries to perform facial recognition, facial mapping and real-time biometric tracking using our customer's smartphone."