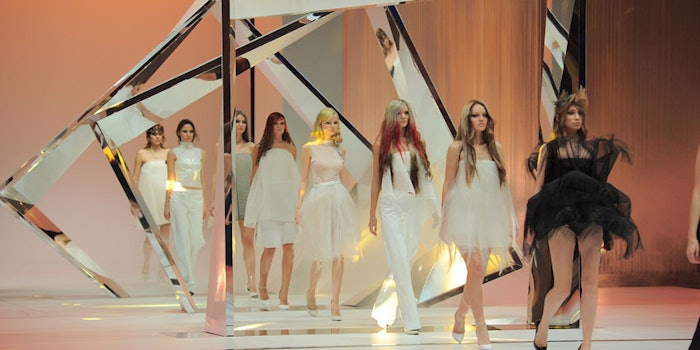 While contouring one's face has been a popular cosmetic trend for some time now, it's time for the trend to enter into the hairdressing world. This technique is described as using different tones and intensities of color to the hair that are matched to facial features in order to create that optical illusion that contouring provides.
Dmitry Vinokurov, Wella global creative artist from Russia, commented on this trend by saying, "Contouring is a technique that I have been experimenting with and evolving over several years. I am endlessly fascinated by the potential of using color to create optical illusions, such as enhancing a face shape or elevating a haircut."
In this day and age technology is king, often times resulting in flawless yet often times impersonal products and experiences. Perhaps this is why imperfect hairstyles and trends are gaining popularity. Hand-crafted hairstyles using old techniques paired with state-of-the-art products and services were on full display at Wella TrendDivision.
Hester Wernert-Rijn, Wella global creative artists from The Netherlands said, "For this trends presentation I was inspired by ancient medieval craft techniques, such as beautiful embroidery and braids and sought to reimagine them in a modern and contemporary way. Rediscovering and celebrating forgotten artisanal skills is a great way to expand and grow in your own creativity."