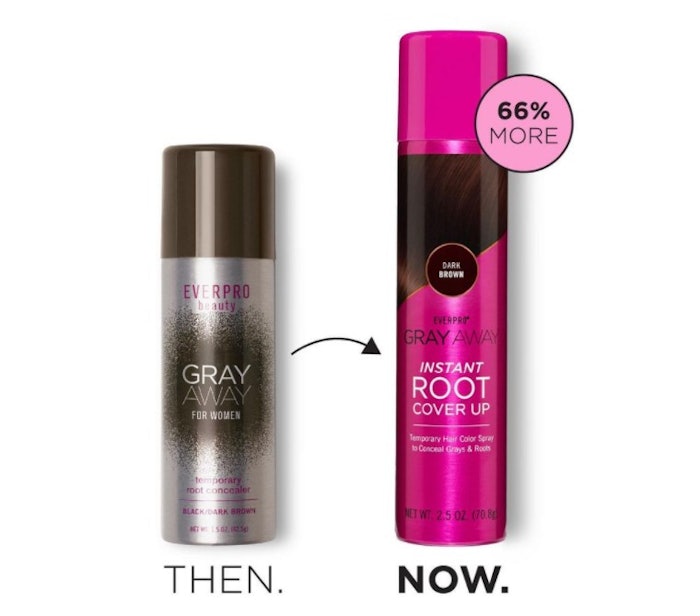 Everpro Gray Away is under new leadership, per the brand. It has also relaunched its flagship product, Root Cover Up sprays, with a new packaging design that features the same formula to fully cover roots.
The product features five shades: Black, Dark Brown, Medium Brown, Light Brown and Medium to Light Blonde.
According to the brand's Instagram, the newly designed spray can has 66% more product.
Everpro Gray Away's Root Cover Up sprays are temporary and stay in the hair for 24 hours or until one's next shampoo.
It can be purchased at GrayAway.com, Amazon, CVS, Target, Ulta, Walgreens and Walmart.